Calling all pups!  Volunteer Dog Models Needed.
Our annual photo shoot for the West Loop Dog Calendar is November 7 and 8 from Noon to 2:30pm. Volunteer for a good cause!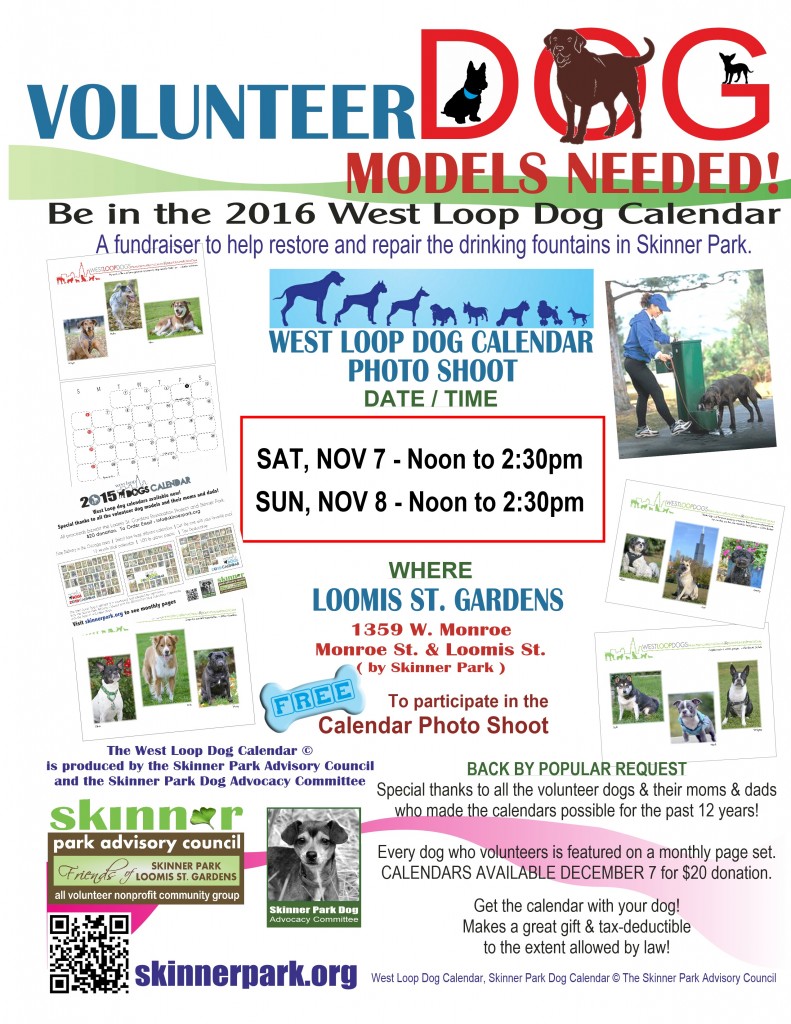 —————————
Dec 12, 2014
Hi everyone,
The 2015 West Loop dog calendars are available now.  Sorry for the delay, we had an emergency that caused technical and logistics problems.  Due to the great response, there are three different versions of the dog calendars.  Every dog who volunteered is featured in one of the three calendars.  Check out the monthly pages below!  Special thanks to all the volunteer dog models and their moms and dads that made the dog calendars possible.
To order your calendar, please email us via our contact page and let us know which version you would like and how many you would like to order.  Free local delivery in the Chicago area.
If your dog volunteered, we will deliver the calendar that your dog is featured in unless you specify otherwise in your order.  Please let us know your dog's name in the email.
Each calendar is available for a $20 tax deductible donation.  All proceeds benefit the Loomis St. Garden Restoration Project and Skinner Park.
Method of payments.  Cash and checks accepted upon delivery.
Please make checks out to: Skinner Park Advisory Council.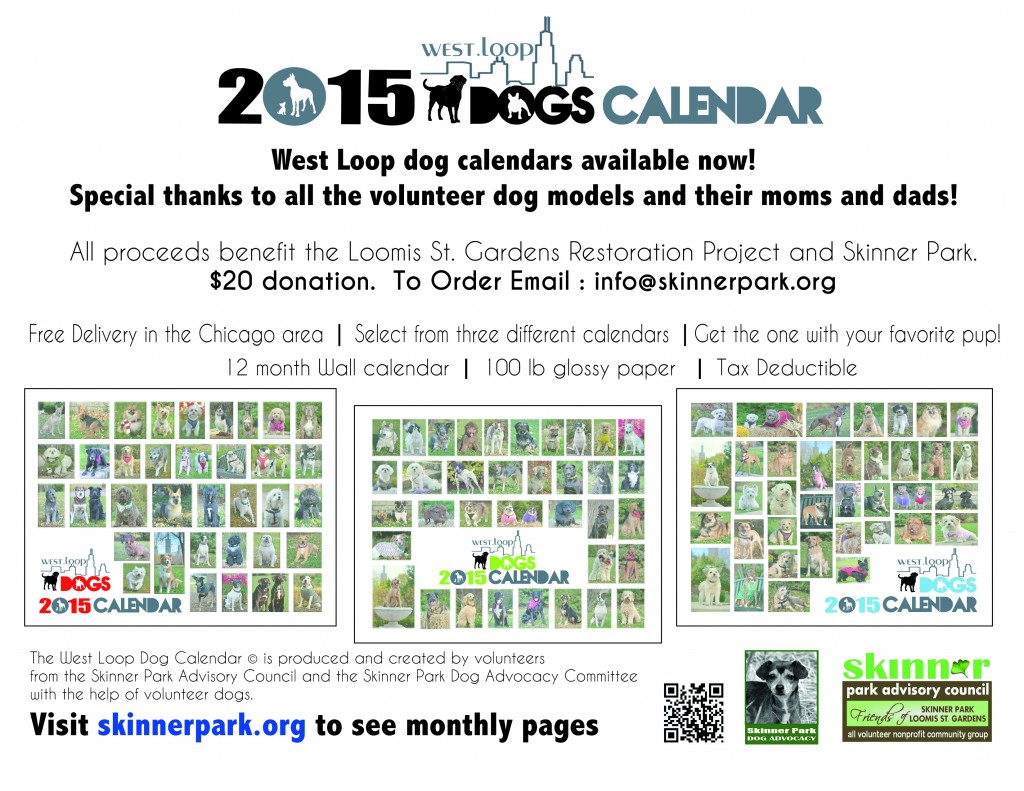 RED Calendar
Blue Calendar
Green Calendar